We are pleased to be partnering again with the Essex Chamber of Commerce to offer a range of data related training and awareness webinars to support businesses in Essex.

These webinars are part of the Essex Chambers of Commerce Coronavirus Rebuild & Recover programme and will assist organisations to ensure that their business' data is protected in the 'new normal'. Gain insight into the dos and don'ts of home working, get advice on managing data once you return to the office and much more invaluable information.

Take the worry away from Data Management and let us help your business to rebuild and recover.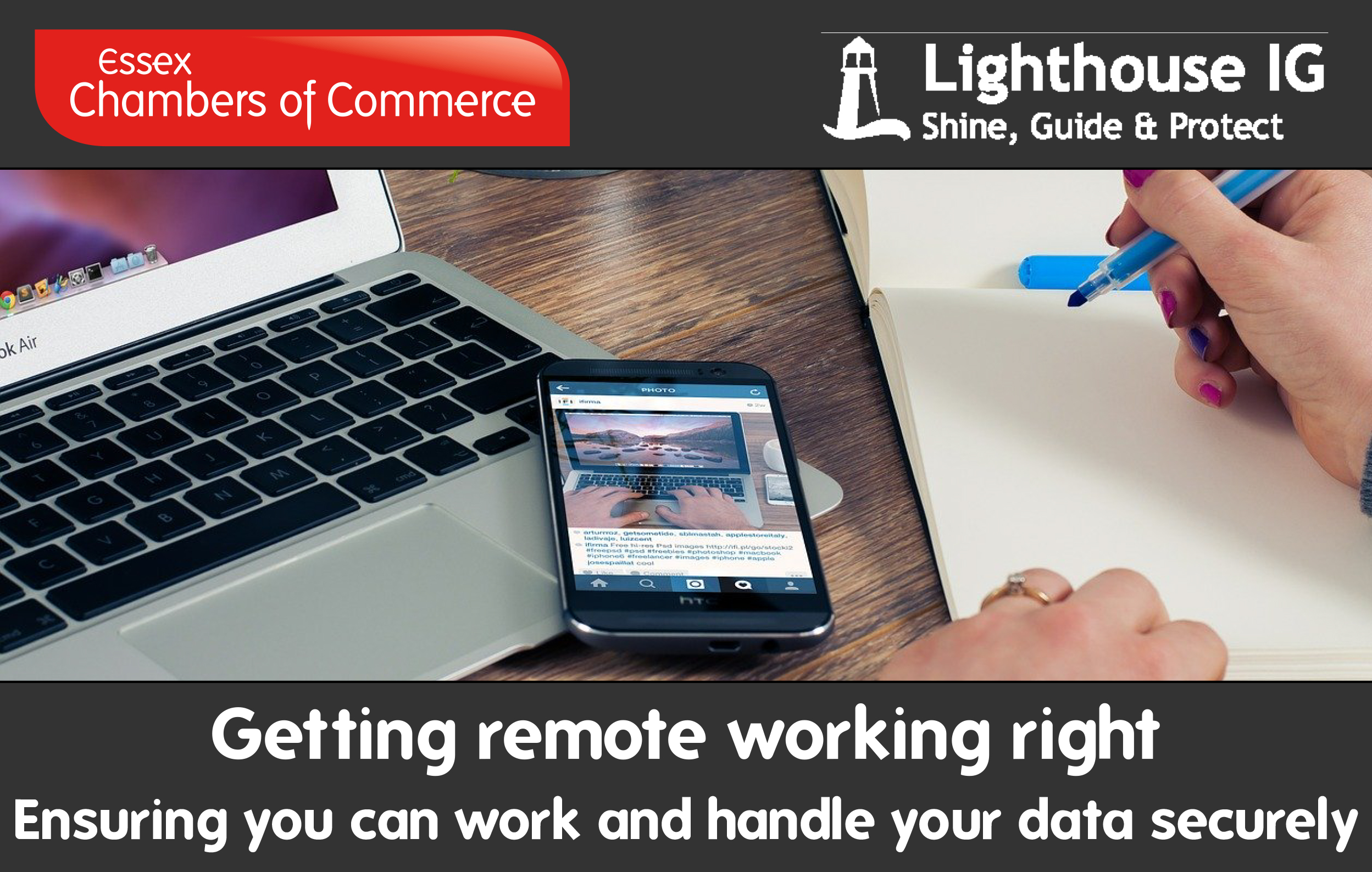 In the 'new normal', remote working is going to be something that is utilised more than before lockdown. While this presents some opportunities for businesses and employees, it also presents some challenges. In this online interactive webinar, we will explore the sorts of things you'll need to consider with regards to ways of working, security and access to documents and records.
Wednesday 8th July 2020
CLICK HERE TO BOOK OR FOR MORE DETAIL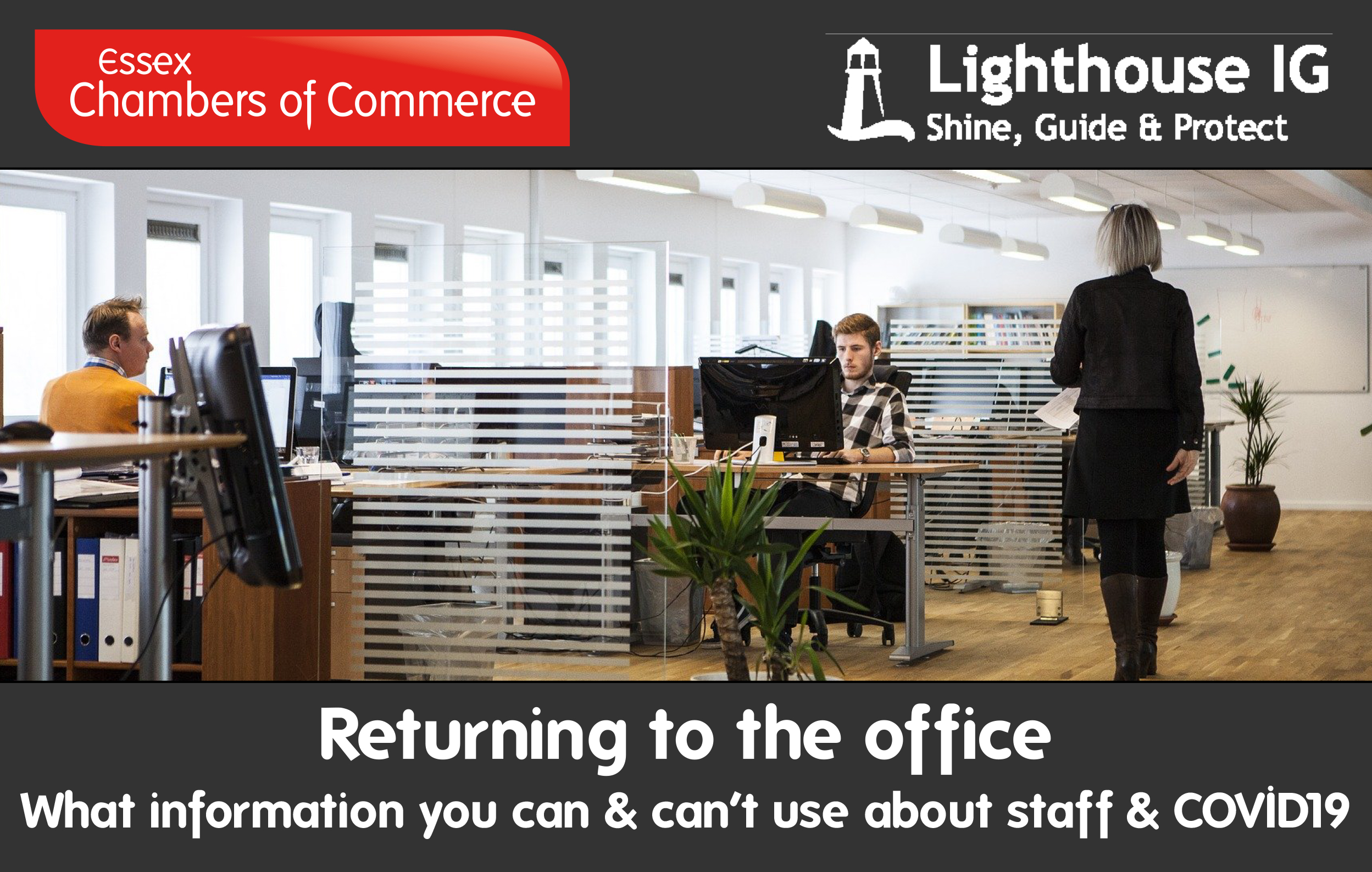 As more and more offices start to return to the office environment there has been a lot of discussion and questions around what data an employer can use to keep employees safe. In this online interactive webinar, we will explore what employers can and cannot do with the personal data of their staff through things like temperature testing and what things they should put in place to ensure they do not fall foul of Data Protection laws.
Wednesday 29th July 2020
CLICK HERE TO BOOK OR FOR MORE DETAILS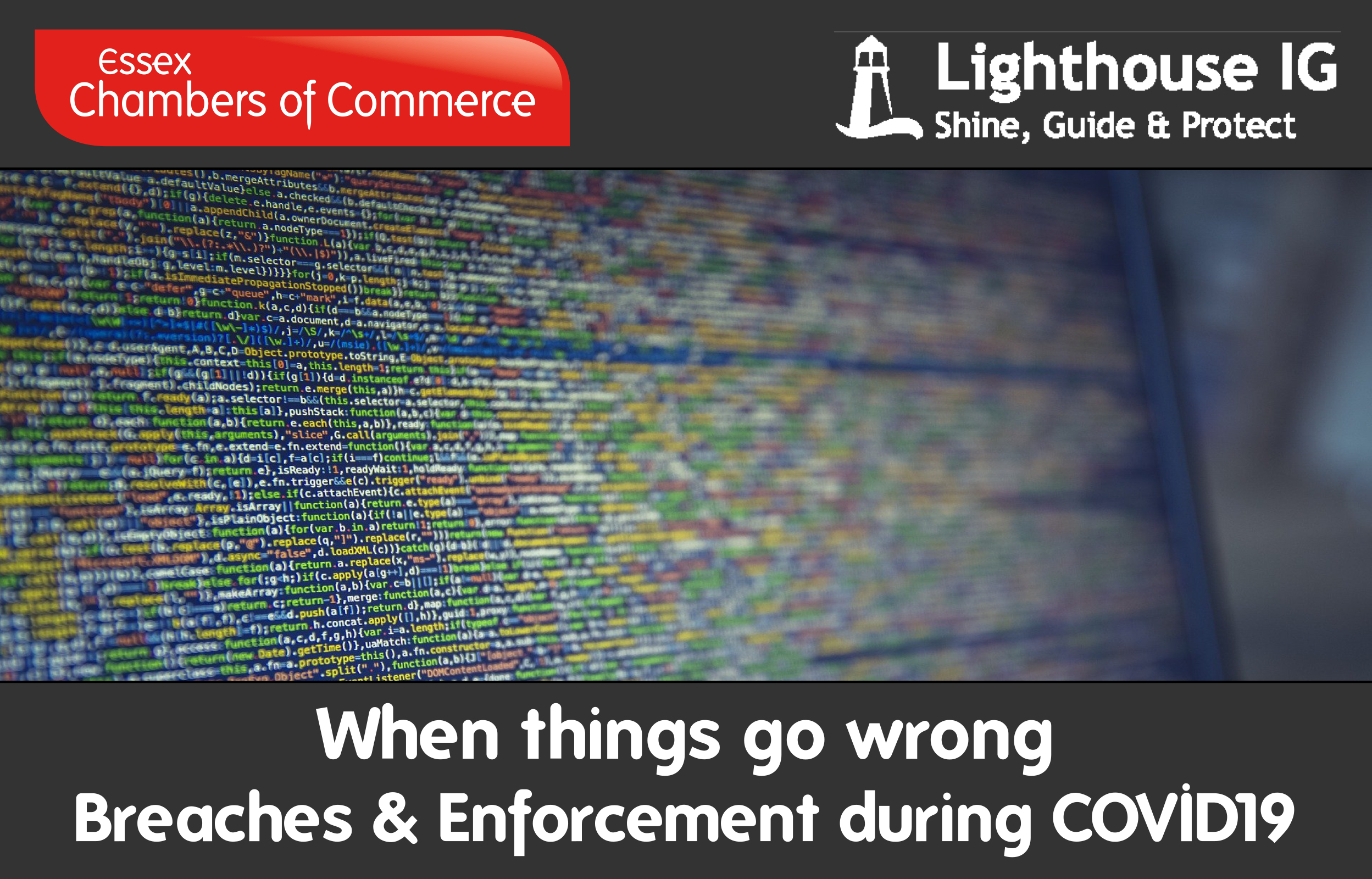 Data breaches happen more frequently than many people think. Some are severe and have the potential to cause serious harm, while others are a minor annoyance. In any event, do you know how to investigate them, determine what has gone wrong, and then develop a plan to ensure your information remains yours?
Wednesday 19th August 2020
CLICK HERE TO BOOK OR FOR MORE DETAILS
On the 1st January 2021 the United Kingdom is set to have left the European Union fully as the 'transition period' comes to end. There are a number of areas that this impact, one of which is the Personal Data to send to or get from the European Union. In this online interactive session, we will explore what your Data Protection obligations look like post Brexit and what areas you will need to keep a close eye on as we get closer to the 1st January 2021.
Tuesday 15th September 2020
CLICK HERE TO BOOK OR FOR MORE DETAILS